Q: What benefits do I get by being certified?
A: As a Certified Park Professional, you can rest assured that you have achieved an international standard for competency development in your field! In addition, all Certified Park Professional – Internationals have completed the most rigorous and up-to-date professional competency development available for park professionals.
---
Q: How do I know if my organization has entered into a letter of articulation with the World Parks Academy?
A: Because the World Parks Academy works on an international platform, it will continually gain new partner agencies. Please contact us to inquire about your certifying organization.
---
Q: How do I find out if a local World Parks Academy workshop is coming to my area?
A: As new members become Certified Park Professional – Internationals, the number of approved World Parks Academy Trainers will increase. Please contact us to find World Parks Academy workshops near you.
---
Q: Where can I go to see how long my certification is valid?
A: You can locate your certification information in the CPP or CPP-I registry.
---
Q: How Do I Become a Member of World Urban Parks?
A: All Certified Park Professionals receive a discounted membership to World Urban Parks and access to three free courses on ProValens Learning. Please contact us to obtain a new World Urban Parks membership.
---
Testimonials
Why is an international certification important to you?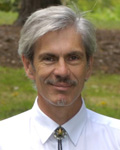 "Having been involved in the development of certification with the NZRA in New Zealand I'm delighted to see the World Parks Academy setting a world standard for credentialing park and recreation professionals. The Certified Parks Professional (CPP) is a national-level credential that can be sought by anyone in our industry to recognise their having achieved a professional standard and status in their career. It also signals to employers and peers that this professional does not rest on their laurels or a qualification obtained 10 years ago, but annually maintains their professional development."
– Dr. Digby Whyte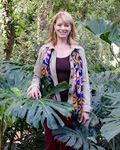 "I've dedicated my whole life to plants and green spaces. Urban trees, forests and plant propagation gave me the happiness of working on the subjects I loved. I got the perfect job: the management of the Botanical Garden of Buenos Aires, one of the most beautiful spaces in my city. In addition, I have had the chance to work for an exceptional organization that is supporting true parks professionals with knowledge sharing: World Urban Parks. As a part of this team, I got the chance to get one of the first Certified Parks Professional – International award (CPP-I) by the World Parks Academy. Being recognized because of my skills and experience has been a highlight in my recent professional life. Not only my personal resume has been increased by the CPP-I but my daily work has gained with it. I strongly recommend every park professional to be part of this personal and group enhancing process."
– Graciela Barreiro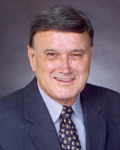 "Since I am working as a consultant in recreation planning and design following my retirement as a Landscape Architecture faculty member from Oklahoma State University, I feel membership in the Academy strengthens my credentials in seeking consulting work."
– Dr. Charles Leider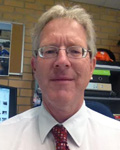 "Having worked in the Parks and Recreation industry for over 35 years, International Certification through the World Parks Academy not only recognises the extensive experiences and skills gained over this time, but also opens up opportunities to expand that knowledge base. I believe we should share knowledge and experience with others where ever possible and equally we should be open to learn from other peoples experience and knowledge. Learning from different cultures and societies provides for a richer knowledge base, that can be shared both domestically and internationally, and can directly aid in our own development. I see the World Parks Academy as an invaluable tool in this development and dissemination of knowledge."
– Tim Geyer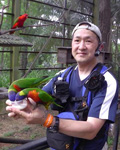 "Because world wisdom can bring development in the park constituting sustainable society. CPP-I becomes the origin of the knowledge."
– Tsunato Mizuno
How will your certification help advance your professional goals?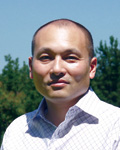 "I will seek the management and operation of the park that becomes the local community garden."
– Tadashi Nogami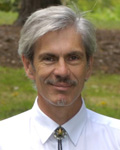 "The Certified Parks Professional – International (CPP-I) is a unique credential recognising senior professionals who interact internationally and who have competencies that support working with international colleagues and making global contributions. This is becoming increasingly relevant as organisations and professionals seek to solve common issues, access best practice solutions and benchmark their development. Anyone who is a member of World Urban Parks or a related international organisation is already on the path to a higher level of professionalism and it is great that there is now a formal credential recognising professionals who extend their relevance and value through international interaction."
– Dr. Digby Whyte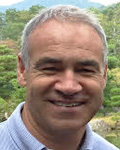 "Having an internationally recognised accreditation is useful in our consulting work, in particular in giving expert witness statements in environment court proceedings. It enables people who are from outside our sector to see that the recipient has reached a certain level of profession competence beyond tertiary qualifications and has maintained modern professional standards. Certification helps builds credibility of the recipient, our consultancy and importantly our industry."
– Paul Wilson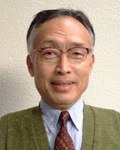 "International view and trends of park management is important for the effective and creative management. I'd like to impart those information to my colleagues and members of my office by CPP-I."
– Kouichi Tanaka