With current representation from nine countries, the WPA Board was established in 2013 to provide advice and suggestions in the administration of the World Parks Academy.
» Board Terms of Reference (.PDF file)
Dr. Ahmad Nazrin Aris Bin Anuar
Dr. Ahmad Nazrin Aris Bin Anuar is an Associate Professor in Park & Amenity Management, College of Built Environment, Universiti Teknologi MARA (UiTM), Shah Alam, Selangor, Malaysia. He has completed his PhD in Development Science (UKM), M.Sc. in Tourism Planning (UTM), and B.Sc. in Land Administration and Development (UTM). His research interests are in the areas of Tourist Friendly Destination, Tourism Destination, Safety in Tourism, Tourism Planning, Tourism in Park, and City Tourism. Currently, he is an active member of World Urban Parks (WUP), Malaysia Parks Amenity and Recreation Management (MYPARKS) and The Royal Institution of Surveyors, Malaysia (RISM).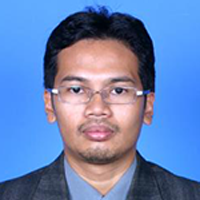 Shamsa Birik
Shamsa Birik is Stabilization Advisor for the Royal Norwegian Embassy in Nairobi, Kenya. She has more than 9 years of experience collaborating with local and international organizations, driving stabilization and stat building programs with interdisciplinary teams. During her 2021 fellowship with Salzburg Global Seminar and World Urban Parks, she worked with other emerging urban leaders in developing ideas about urban parks as a critical component of quality cities.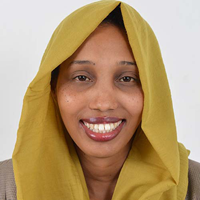 Mayu Ferrufino
Mayu Ferrufino serves as executive director of Cuscatlán Park Foundation in El Salvador. She is a passionate urban park promoter and believes in the potential of public spaces to transform cities and communities. She assumed the executive direction for Cuscatlán Park Foundation (FUNDAPARC) in 2020, a novel non-profit created to support San Salvador's municipality to manage, preserve and dynamize 17 acres of green urban space. Mayu focuses on public space collaborative management to advance equal access, security, and sustainability.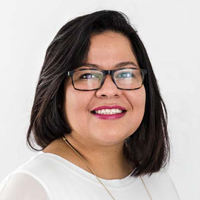 German A. Enriquez Flores
German A. Enriquez Flores serves as Executive Director of San Pedro Parques, the first autonomous municipal parks and recreation agency in Mexico, which he led in its creation in 2021. Born and raised in Mexico with a background in industrial and environmental engineering studies, German has participated in sustainability projects and humanitarian aid around the world as a collaborator of the NGO Engineers Without Borders Chapter Denmark and as Director of the Environmental Department in the Municipality of León, Mexico. As Executive Director of the Patronato de Parque Ecológico Metropolitano de León the organization was recognized at an international level for the disruptive and successful programs implemented related to nature conservation, business models and smart systems. Germán also collaborates as an Adjunct Professor in the engineering and public administration departments of Tecnológico de Monterrey.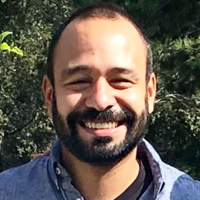 Alberto Ipas
Alberto Ipas, Senior Consultant with Ocio en Verde, studied Tourism and has completed three MBAs. He has worked in hotels, resorts and parks in the Balearic Islands, the Canary Islands, the Dominican Republic, Mexico and Germany among others. He joined the Zaragoza Expo 2008 "Water and Sustainable Development" project, and then was appointed and served for 10 years as managing director of the municipal public company that manages the post-Expo. Since 2019 he has had his own consultancy firm, "Ocio en Verde" (Green Leisure), which is dedicated to projects that improve parks, ecotourism, and environmental revitalization and bringing many spaces back to life, to be vibrant and ecologically sustainable.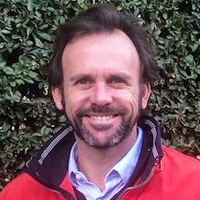 Jayne Miller
Jayne Miller founded Jayne Miller Consulting in 2020 to focus on advancing equity in parks and recreation. In December 2022, she joined PROS Consulting as a Principal expanding her urban parks and recreation equity work and now splits time between both firms. Prior to starting her consulting business, Jayne served as the President & CEO of the Pittsburgh Parks Conservancy in Pittsburgh, PA; Superintendent of the Minneapolis Park & Recreation Board in Minneapolis, MN; and Community Services Area Administrator and Manager of Parks and Recreation for the City of Ann Arbor in Ann Arbor, MI. Under Jayne's leadership, the Pittsburgh Parks Conservancy (PPC) was the recipient of the National Recreation and Park Association's 2020 Innovation in Social Equity Award and the Pennsylvania Recreation and Park Society's 2020 Award of Excellence for the Restoring Pittsburgh Parks Initiative and the Minneapolis Park & Recreation Board received the Minnesota Recreation and Park Association's 2017 Award of Excellence for the 20-Year Neighborhood Park Plan. While Superintendent of the MPRB, the Minneapolis Park System was rated as the #1 park system in the U.S. six consecutive years by the Trust for Public Land and was a Gold Medal Finalist for Excellence in Park and Recreation long range planning, resource management and innovation for three years. Currently, Jayne serves as Board Chair of World Urban Parks, Chair of the CAPRA Commission, Director of the Park Foundation School, and is an American Academy of Park and Recreation Administration and Salzburg Global Seminar Fellow.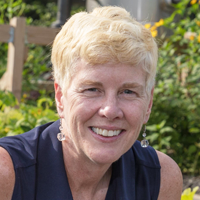 Luis Romahn
Luis Romahn is the Executive Director of World Urban Parks. He is also a founder of Parques de Mexico and the National Association of Parks and Recreation of Mexico.
He has worked for the past 13 years on urban parks and public spaces projects in Mexico through models of participatory design, community building and financial sustainability; in addition to organizing the International Congresses of Urban Parks of Mexico and South America. Member of the Board of Directors of the City Parks Alliance in the United States and member of the Board of the World Parks Academy.
He was a fellow for the Salzburg 2021 Seminar in the Emerging Urban Leaders Program and winner of the Emerging Leaders Award by the World Urban Parks Organization 2021. In recent years Luis has given lectures in Colombia, Peru, Argentina, Chile, Ecuador and the U.S. on public spaces.
He is the author of the book Building my Park – From Citizen Participation to the Administration of Public Space. He has a bachelor's degree in marketing and a master's degree in Communication and education, both from the Monterrey Tec.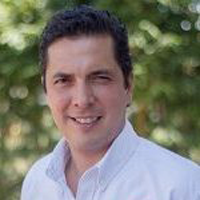 Kostas Stavrianakis
Kostas Stavrianakis is a Research Fellow at Robert Gordon University in Aberdeen, Scotland. As an Environmental Social Scientist, he has an interest in exploring the nexus amongst environmental behaviors and leisure. He is a proponent of green spaces to promote physical, mental, and ecological wellbeing, while being cognizant of the environmental degradation associated with these human nature interactions. He is an experienced environmental educator with more than 10 years of experience in field studies around the world. In the past he has also taught classes on Outdoor Recreation and Human Ecology on an undergraduate level.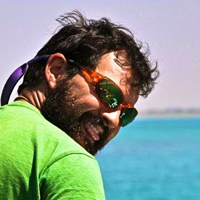 Dr. Kazuma Takeda
Dr. Kazuma Takeda is associate professor at Department of Environmental Science and Technology of Osaka Sangyo University, where Kazuma teaches park management and public-private partnerships. Kazuma, born and raised in Osaka Japan, has 12 years of experience in park administration with the Ministry of Land, Infrastructure, Transport and Tourism, and then with a private organization, where he worked as a designated manager for 12 years, practicing park management and utilization.
In 2013, Kazuma launched the "Parks and Health" project, and continues to conduct programs, educational activities, and surveys and research to help citizens improve their health through the use of parks. He received his doctor of philosophy in Environmental Sciences and master's degree in Engineering of Open Space Planning at Osaka Prefecture University.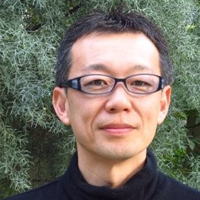 Masamichi Tamura
Masamichi Tamura is a doctoral candidate of architecture at Tokyo Institute of Technology, Japan. He also co-chairs the Ageing, Well-being and Parks committee at World Urban Parks since January 2022. His research interest ranges from architectural theory to urban design and planning, all in recent environmental contexts. He is a member of the Park Fund division of LBA (Landscape Business & Development Association, Japan) and the urban nature working group of Green Connection Tokyo. He also holds a Master of Engineering (architecture).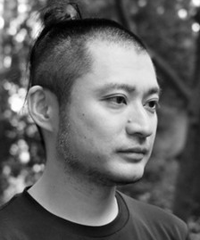 Dr. Digby Whyte
Dr. Digby Whyte is the CEO of World Urban Parks and chair of the World Parks Academy. Previously, he was the Director of Park Operations, with responsibility for 4.7 million hectares of national parks and reserves, for the Parks and Wildlife Service of the Northern Territory Government in Australia and the Group Manager of Manukau City Parks a city serving 365,000 citizens in New Zealand. Dr. Whyte has served on the boards of Parks Forum and the New Zealand Recreation Association. He holds doctoral and directors degrees in Recreation and Park Administration from Indiana University, and Master of Public Policy from Massey University. His career has involved leadership and professional roles spanning international, national, state, regional and city parks and recreation organizations based in Australia, New Zealand, USA, Canada and Iceland; and governance roles with international, national, and local non-pro t park and recreation organizations.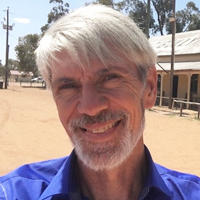 Stephen A. Wolter
Stephen A. Wolter, executive director of the Eppley Institute for Parks and Public Lands at Indiana University, has extensive experience as a leader, manager, teacher, and executive in the park, recreation, public lands fields. He has worked at the highest levels of parks agencies nationally, as well as with state and local agencies.  Originating numerous agency strategy best practices, competency frameworks, and agency capability models for the park, recreation, and public lands field, including international certification programs, Wolter offers Eppley Institute clients a passionate advocate for parks, public lands, facilities, services, and programs that serve all people. His 40 years of experience in facilities management, regional planning, sports, and tourism make him uniquely qualified to assist organizations in developing and meeting their strategic aspirations.